*Thank you for coming.
————————-
For Frieze New York / May 3-6, 2018 we will present a solo exhibition of: Kazuyo KINOSHITA.
This year, our gallery features Kazuyo Kinoshita (1939-94), a female Japanese postwar artist who built her career in parallel with the Gutai Art Association from 1960s in Kansai, Japan.
This is the second time for us to participate in this art fair with a female postwar artist.
Kinoshita was one of the few postwar conceptual female artists who displayed a remarkable versatility in thought, approach, and purpose.
We will present Kinoshita's important 70s photographs and most representative 70s-90s paintings.
We look forward to welcoming you at our booth, SP19 at Spotlight Section.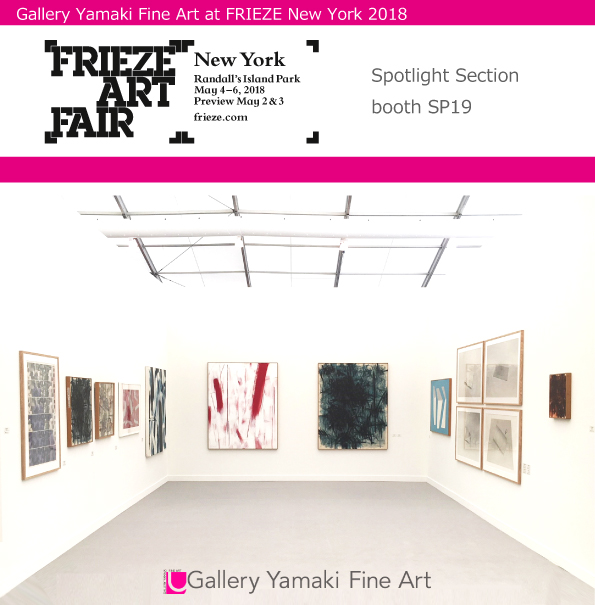 Event
Frieze New York 2018
Venue
Randall's Island Park : "Spotlight" Booth No.SP19
Date
Thursday,May 3   17:00-20:00 Private View
Friday, May 4       11:00-19:00
Saturday,May 5    11:00-18:00
Sunday, May 6     11:00-18:00