Gallery Yamaki Fine Art is pleased to present "ABSTRACTION -The Possibilities of Painting-" by three artists in their 30s to early 50s as the inaugural project introducing emerging artists.
Creating paintings is a way to approach their reality. It is not a classical painting process of simply copying the objects in front of them, but rather an act of internalizing a reflection on reality while construing the various values and taboos in the contemporary world. They are themed on individual space, time, and even personal events, but are never self-complacent, giving the viewer a sense of the possibilities of painting and the expansion of expression. They continue to devote their own energy to painting, a place where dialogue starts.
We hope you will take a look at the works of the three painters, and see the potential in the next generation of artists.
Kumi Kishida
Kumi Kishida is a contemporary artist based in Japan and New York. She lives and works in Kyoto. To foster her own visual language, Kishida studied social structure at Kansai University, exposing herself to real social issues such as globalization, and environmental problems. In 2013, she moved to the United States on her own. Kishida acquired her BFA from Brooklyn College in 2017 and won the Charles G. Shaw Art Department Award in the same year. She received her MFA from the City College of New York in 2021.
Re-contextualizing perspective, Kishida's work is composed of biomorphic shapes and icons that represent biodiversity and the dynamism of life. Her practice is rooted in Japanese philosophy before the concept of "nature" was introduced from the West in the late 19th century. Influenced by the surrealist lexicon, Kishida materializes unseen energies produced by life activity and revisits hierarchies between not only living organisms but human societies by facilitating a reconsideration of established perspectives on the natural environment. Through constructing paintings in which all the components support and connect each other on a single pictorial plane, Kishida explores symbiosis and coexistence, musing upon contemporary society.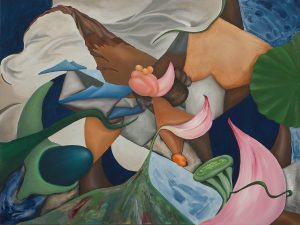 Kumi KISHIDA《泥中の蓮》
oil on canvas 76.2cm×101.6㎝ 2018
Eri Morimoto
Eri Morimoto was born in 1978 in Osaka. She graduated from Kyoto City University of Arts, Faculty of Fine Arts, Department of Oil Painting in 2001, and completed a master's program in the Department of Oil Painting at the graduate school of Kyoto City University of Art in 2003. Morimoto has produced sculptures with finely cut paper placed in transparent bottles and video works that capture the process of making the paper into tiny pieces. She also creates paintings with countless dots to represent abstract concepts, establishing her own regularity. Morimoto intends to find the beauty that exists but cannot be seen, such as the sense of smell, and the vibration of the air: wet sand, the smell after rain.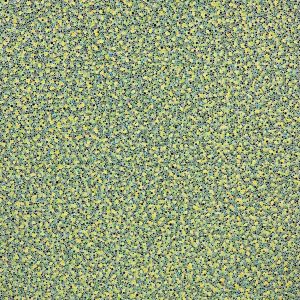 Eri MORIMOTO《contour map # moss》
acrylic on canvas 46x46cm 2023
Shigehide Nakamura
Shigehide Nakamura graduated from Kyoto Seika University, Faculty of Fine Arts, Department of Western Painting in 1998. At the beginning of his career, Nakamura created figurative paintings in tempera, but in recent years, he has used a dynamic, rough style of touch. While confronting an object, Nakamura meticulously distinguishes things with his persistent observation and shows a landscape in a structured manner. Nakamura investigates physicality, the mechanism that exists between the cognitive subject and the external environment; he portrays his sincere pursuit of the realization of his own connection to the world.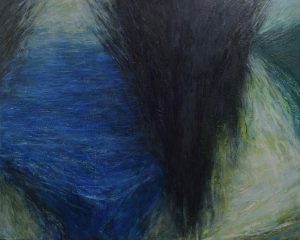 Shigehide NAKAMURA《小径ーKomichi》
oil on canvas 162.0cm×130.3㎝ 2021
【Artist Information】
Kumi KISHIDA
Eri MORIMOTO
Shigehide NAKAMURA
---
Session
Thu. Sep 7, 2023 - Sat. Oct 7, 2023 Closed on Sundays and Mondays
Hours
11:00-13:00 / 14:00-19:00 [-17:00 on the last day]
Place
Gallery Yamaki Fine Art
Venue
3-9-5-2F Motomachi, Chuo-ku, Kobe 650-0022
Contact
TEL: 078-391-1666  FAX : 078-391-1667  MAIL: info@gyfa.co.jp
Access
One minute walk from Motomachi Station, West exit (JR/ Hanshin Line)
Charge
Free