Mario TAUCHI Solo Exhibition「MARIO」@CADAN Yurakucho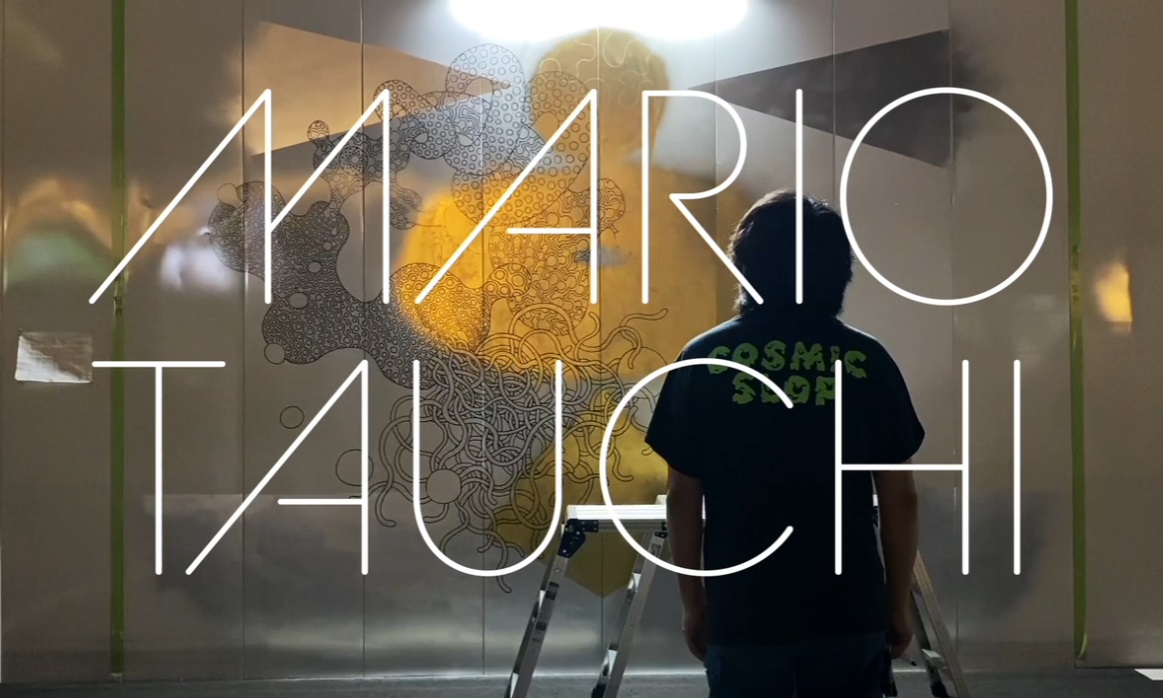 Gallery Yamaki Fine Art produced Mario Tauchi's solo exhibition "MARIO" will be held at CADAN Yurakucho from August 9, 2022 to August  28, 2022.
Mario Tauchi (1973-, born in Saitama, Japan) is an artist who represents the form emerged from his own body as "mandala." After graduating from Temple University, Collage of Liberal Arts, Department of English Literature in 1998, the artist spent his childhood in several countries such as France, Australia, and the U.S., when he was exposed to various kinds of art including tribal art, psychedelic art, and street art. Having started drawing in 2001, he is based in Tokyo while being active in New York, London, Amsterdam, Frankfurt, Hong Kong, and other cities in Japan and abroad. While presenting his artworks, he is also remarkable in working on a wide range of activities including live performances with musicians, poets and performers, creations of murals for stores, and designs for book covers.
By fusing a traditional art with Eastern spirituality such as mandala with modern Western art such as abstract expressionism, while incorporating the essence of street art, Mario seeks to create a new visual language which resonates beyond the boundaries of traditions, cultures, ethnicities and religions. The artist says that a simple act of drawing lines makes an opportunity to reflect on society, or on what is important and what is not. Based on the artist's interpretation in Asian cosmology, his works seems to stimulate us to take a fresh look at our society. 
This exhibition also plans to hold a live performance by the artist of painting on the gallery's window, which will make a great opportunity to experience his creation which proliferates and transforms by taking in all the coexistence and opposition, harmony and antagonism in the internal and external worlds, including his state of mind, the weather, and interactions with people from various backgrounds. We hope you will come and enjoy the show with live music that fits perfectly with the world of the work.
Artist: Mario TAUCHI
" MARIO "      
【Session】Aug. 9 – Aug. 28 Aug, 2022 
*Closed on Mondays
【Hour】Tue-Fri 11:00-19:00 / Sat・Sun 11:00-17:00 
【Place】 CADAN Yurakucho
【Venue】Yurakucho Bldg. 1F, 1-10-1 Yurakucho, Chiyoda-ku, Tokyo, 100-0006
【Contact】
Tel: 070-6464-1438  
Mail: info@gyfa.co.jp
■Talk
Aug. 9, 2022: 18:00~18:30
・Admission free
・Reservations Priority
*Please make reservations through Peatix.
https://cadanarttalkgalleryyamakifineart.peatix.com/
*We will also be live-streaming from CADAN's Instagram account (@cadan_insta).
■Live
Aug. 11:Daisuke TAKAOKA(Tuba)Solo
Aug. 13:Daisuke TAKAOKA +Akaihirume(Voice)
Aug. 14:Daisuke TAKAOKA +Yuichi USHIODA(Guitar)
Aug. 21:Ayako SASAKI(Songs, Guitar, Casiotone)Solo
Aug. 28:Daisuke TAKAOKA(Tuba)+Yoshiki SAKURAI(Guitar)
・Admission free
・Music Charge: Admission is by donation.
・All performances will begin around 3:00 p.m.
*The performance is scheduled to last 30-45 minutes.
Performer:
Daisuke TAKAOKA(Tuba)
Akaihirume(Voice)
Yuichi USHIODA(Guitar)
Yoshiki SAKURAI(Guitar)
Ayako SASAKI(Songs, Guitar, Casiotone)
―――
●Participating Exhibitions
・NebulaProtologo
【Session】 Mar 11, 2022 – Aug 12, 2022
【Venue】Revolú Gallery, as a part of @thewrong.biennale 
Link: https://youtu.be/naIK-QIVoEg
*Mural installation at the Takanawa Gateway Station in 2020.
Compiled by artist/curator Allicette Torres for her group exhibition "NebulaProtologo" (currently on view at Revolú Gallery https://www.revolugallery.com).
---