We are delighted to hold a two-person exhibition of Takesada MATSUTANI and Yukio FUJIMOTO, both of whom are energetically working around the world while maintaining a deep connection with the Kansai region in Japan.
   MATSUTANI has been displaying a new potential of painting by creating organic and sensual forms and textures with vinyl adhesive, a new material developed soon after WWII, and black graphite layered on top. His works have been receiving high evaluations from around the world, including at his 2019 exhibition at the Centre Pompidou in Paris.
   Fujimoto has created performances and installations with electronic devices since the 1970s. Under the consistent theme of 'sound', he calls for our active engagement and keen awareness to make his works complete. This concept has drawn critical international acclaim, including at his participation at the Venice Biennale twice.
   This exhibition will illuminate the unique concepts and ways of expressions of the two artists. Examining both artists through the keyword of 'rhythm' allows us to discover a new resonance between them; the dynamic rhythm in MATSUTANI's work generated by strokes of graphite and the movement of adhesive synchronized with the gravitational rhythm of Fujimoto's works. The surprising harmony of these two leading artists from Japan will give us an opportunity to examine their concepts and activities together.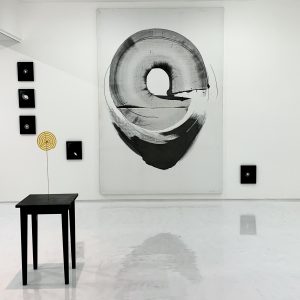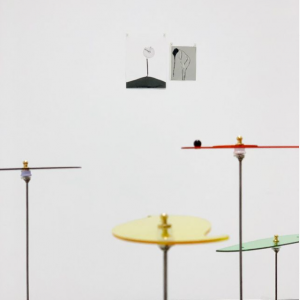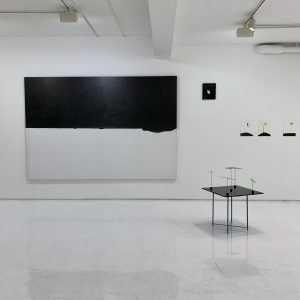 ---
Session
Sat. Nov 14, 2020 - Fri. Dec 25, 2020 Closed on Sundays and Mondays
Hours
11:00-13:00 / 14:00-19:00 
Place
Gallery Yamaki Fine Art
Venue
3-9-5-2F Motomachi, Chuo-ku, Kobe 650-0022
Contact
TEL: 078-391-1666  FAX : 078-391-1667  MAIL: info@gyfa.co.jp
Access
One minute walk from Motomachi Station, West exit (JR/ Hanshin Line)
Charge
Free